Anthony Fasano – Owner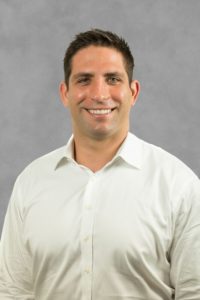 Anthony is a New Jersey native, who graduated from the University of Notre Dame with a degree in Business Marketing. Anthony was drafted in the 2nd round of the NFL draft by the Dallas Cowboys, moved on to play with the Miami Dolphins, Kansas City Chiefs and currently plays for the Miami Dolphins. Like many of us, Anthony and his loved ones have been devastated by the crippling affects addiction can have on a family. Seeing how quality treatment can save someone's life and put them on a path to success inspired Anthony to provide that same opportunity to others by founding Next Chapter Addiction Treatment. Outside of football, he enjoys fishing, golf and helping others. In 2008 he started the Anthony Fasano Foundation, which aims to help military families and less fortunate children in his home state of New Jersey. Anthony and his wife Cary currently reside in Fort Lauderdale.
Abe Antine, LCSW – CEO/Clinical Director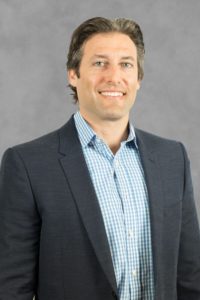 Abe holds a Masters of Social Work degree from Barry University and a Bachelor of Science degree in Psychology from John Carroll University. Abe is a Licensed Clinical Social Worker and has been trained in Post Induction Therapy (PIT) which focuses on the origins of adult dysfunctional behaviors by exploring early childhood issues that have fueled various addictions, codependency, and relational problems. Abe has extensive training in chemical dependency, sex and love addiction, trauma and family of origin issues. Prior to Next Chapter, Abe was a therapist and clinical director for other treatment centers in Florida and has worked closely with individuals, families and groups. Drawing from his years of practice working in the field of addiction, Abe believes that in order to properly treat addiction it is essential to address earlier attachment injuries and family of origin issues and when appropriate engage the family in their own treatment and recovery process.
Jill Riolo – Executive Assistant / Office Manager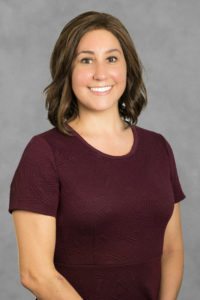 Jill has more than ten years' experience as an Administrative Executive and is an experienced Office Manager specializing in Business Management. She has successfully managed and maintained over 16 office locations nationwide. She is involved with Arthritis Foundations, volunteers in her community and is an advocate for the Wounded Warriors Project.
Dr. Robert Steinberg, MD- Medical Director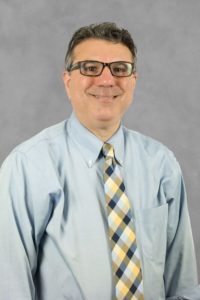 Robert L. Steinberg, MD earned his medical degree at Boston University School of Medicine after completing its Combined Six-Year Liberal Arts Medical Education Program. He completed his psychiatry training at the Albert Einstein College of Medicine where he was Senior Chief Resident and completed a fellowship in psychopharmacology. After working and teaching at Cornell University and later Mount Sinai School of Medicine in New York, he moved with his family to Florida. He has practiced in Boca Raton, FL and is on the staff of Boca Raton Regional Hospital. He is Board Certified in Psychiatry with Added Qualifications in Addiction and Geriatric Psychiatry.
Ryan Soave- MA, CTT – Program Director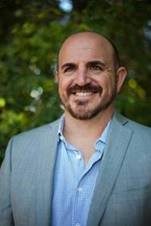 Ryan holds a Master's degree in Mental Health Counselling and is a Certified Trauma Therapist, Yoga Teacher, and meditation instructor. Ryan is also an Advanced Student of Somatic Experiencing. He has extensive experience working with complex post-traumatic stress disorder and unresolved trauma. He is an expert in the practices and teachings of mindfulness. Ryan believes that each individual has the path to healing within. The trauma treatment process is an uncovering, during which the individual remembers his or her true self.
Malia Birk, LCSW – Lead Therapist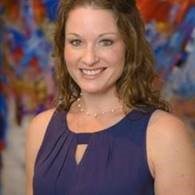 Malia is a Licensed Clinical Social Worker. She received her Master's degree in social work from Florida Atlantic University, where she graduated with honors. Malia has been in the addiction field since 2010, working with young adults with addiction and educational issues, adults and families, veterans and has a passion for working with trauma. She has studied various treatment modalities and favors experiential work, narrative therapy, family of origin work and Post-Induction Therapy (PIT). Malia has a strengths based perspective and loves to continually learn and believes that everyone she encounters has something to teach her. She often tells her clients "I hold the light; you do the work…until you can hold the light for yourself".
Jennifer Lundgren, LMHC – Primary Therapist
Jennifer is a Licensed Mental Health Counselor, originally from New York, who has been working in the field of addiction and co-occuring disorders since 2008. She utilizes cognitive and existential therapeutic approaches and has vast experience in practicing experiential techniques. She is passionate about the power of family of origin work in relation to childhood trauma, substance abuse, and eating disorders. In a secure and supportive environment, she leads her clients in discovering a path to recovery, focusing on the renewable purpose that exists within each individual. Through her therapeutic approach, she aims to accentuate the hopeful light that healing creates, rather than the shadows that addiction can cast.
Jena Redmond, LMHC, CTT- Primary Therapist
Jena is a Licensed Mental Health Counselor and a Certified Trauma Therapist. She received her Master's Degree in Mental Health Counseling from South University and her Bachelor's Degree in Psychology from Florida Atlantic University. She has been trained in Post Induction Therapy (PIT) and enjoys following an experiential style when working with her clients. She was born and raised in South Florida and has experience working in the field of addiction at all levels of care. Jena has a passion for working with trauma and getting to the root of the underlying issues in hopes of creating a healthier and more fulfilled life.
Lana Seiler, MSW- Primary Therapist
Marcel Fort, LCSW – Director of Outpatient Services

Marcel is a Licensed Clinical Social Worker and a Florida native from Miami. He began working in the addiction treatment field in 2001 as a Mental Health Technician in an inpatient treatment center. His desire to help those with mental health issues, particularly addiction, motivated him to complete a B.S. degree in Social Psychology, then a Masters of Social Work Degree at Florida Atlantic University. Prior to entering private practice, he held the positions of Primary Therapist and Clinical Director at an addiction treatment center. Marcel works with adults and late teens with issues such as depression, anxiety, lack of direction and meaning of life questions, and substance abuse. He specializes in addiction, post-treatment and early recovery challenges, helping those impacted by the addiction of others, co-dependency, and adjustment problems.
Jessica Baum, LCSW- Family Therapist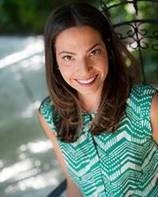 Jessica holds a Master's degree in Mental Health Counseling from South University. As a certified addiction specialist, her focus is chemical abuse and dependency, co-dependency, eating disorders, family of origin issues, and personality disorders. Jessica has extensive training in psychodrama and experiential therapy. She is also skilled in cognitive therapy and dialectical behavior therapy. She is trained in EMDR therapy and has done a lot of work with trauma. Jessica is also trained in Imago Therapy. Using this approach, Jessica helps treat family systems and couple's issues with an extensive knowledge on relationships.
Lynn Carroll- LMHC, SEO, CST- Somatic Experiencing and EMDR Therapist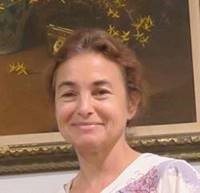 Lynn is a Licensed Mental Health Counselor, who has extensive experience as a bodyworker. She received her Master's in counseling from Fairfield University. Lynn has trained for years as a body worker, including attending two craniosacral programs. She further developed her knowledge of the mind/body connection through studying attachment theory intensively at The Kutenai Institute of Integral Studies three-year program with Myrna Martin. Lynn also attended the three-year Somatic Experiencing training and have assisted several trainings since then.
Judy Heidrich, LMHC – Soul Collage Therapist

Judy holds a Bachelor of Science degree in Psychology and a Master of Science Degree in Mental Health Counseling from Nova Southeastern University. She is a Florida licensed psychotherapist with over 22 years in the mental health field. Judy has a clinical background working with hospice, at risk adolescent females, and chemical dependency. Judy also holds certifications in Rapid Resolution Therapy, Healing Touch and SoulCollage®. She specializes in trauma resolution and psycho-spiritual transformation via integrated mind/body modalities and approaches. Judy has been making and facilitating workshops with the SoulCollage® process for over 8 years.
Steve Brenner, MS – Director of Admissions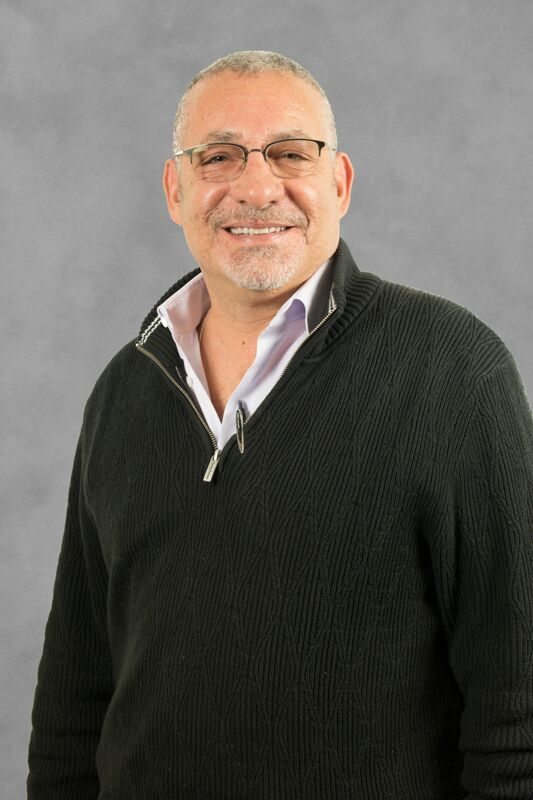 After a 30-year career managing the sales of large scale voice and speech technology implementations around the world, Steve made the decision to return to the field of counseling where he began his career after earning a bachelor's degree in Psychology from The George Washington University in 1983. At the age of 50 Steve returned to school where he completed a Master's of Science degree in Applied Psychology at Lynn University. Steve has focused on his new career in counseling and has been specializing in the family components surrounding addiction. Steve has been working in South Florida treatment programs for the last 5 years, and has worked in housing, client services, case management and admissions. He has run process groups, family groups and co-facilitated individual therapy sessions. Steve is currently completing his internship for licensing in the state of Florida at Next Chapter while heading up the Admissions department.
Jenna Pastore – Director of Business Development

As a seasoned Senior Business Development Professional, Jenna Pastore brings more than a decade of experience in the field of Addiction and Mental Health Services. Jenna has successfully served in previous roles as Director of Business Development with some of the top treatment providers in the industry. She has a passion for helping people, families find the right treatment resources that will lead them to a life of recovery and freedom from the trauma experiences that have impacted their lives. She is based in Chicago, Illinois.
Laurie Watter, RN – Business Development Executive

Laurie Watter, RN, BSN, received her undergraduate degree in nursing and healthcare from Alfred University and a graduate certificate in Addiction and Recovery from the University of Florida. Her professional focus changed direction when she learned first-hand of the ways in which chemical dependency can impact a family. She is a nationally certified family recovery coach and support group facilitator, providing encouragement and guidance to others who are dealing with addiction and codependency. Laurie takes many diverse learning opportunities to broaden her skills and more effectively serve the needs of individuals and families affected by addiction. She is so grateful for this opportunity to work with the staff at Next Chapter and guide people towards treatment and the chance for sustained recovery.
Andy Silvagni – Director of Residential Services
Andy was born and raised in New Jersey and is a confident, motivated team player who has experience mentoring men and women of all ages for the past 15 years. Andy has many recognized awards for playing and coaching football, basketball and baseball. In 2012 and 2013 he became "Coach of the Year" and "Team of the Year" for the girls' basketball team at Star Ledger and Courier News. Andy graduated Montclair State University with a Bachelors in Physical Education and Health. He spent 10 years as a high school coach and teacher before moving to Florida in 2014 where he used his team-building skills to become a Sober House Manager. He managed a seven bed facility and lead numerous groups. He was also a counselor at the residential level and at the Intensive Outpatient level of care, guiding men and women through their own 12-step process. His passion for helping others excites him to take his life skills and 12-step experiences to help guide the men at Next Chapter.
Resident Managers

Dan Celmer

Jasper Garth

John Pulidore

Jonny Alberga

Tom Beyer

Chris Hussey

Victor Kisellus

Michael Manak

Travar Dixon

Hector Martinez

Nick Meyer

Joe Mickno
Lisa Lucadamo – Administrative Assistant

Lisa was born and raised in New Rochelle, New York before relocating to South Florida in 2013. Lisa provides administrative support to the Next Chapter team. She brings over 10 years of administrative experience to the table with expertise in customer service, scheduling and correspondence. Outside of work, Lisa enjoys spending time with her family.